About Us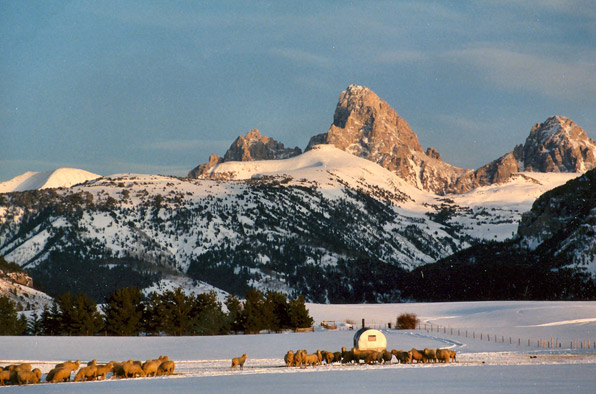 A History of Juniper Mountain Ranch
Juniper Mountain Ranch, an elk and bison hunting preserve, was established by Jeff Siddoway in 2003. Jeff, a fourth generation sheep rancher decided to diversify the family business to include elk and bison in addition to running one of the largest range sheep operations in the west. Although the elk and bison are a relatively new addition to our ranch the Siddoways have been raising livestock for well over a century.
In 1886 the Siddoway family began a sheep business here in Eastern Idaho that has transcended through six generations. We are extremely proud of our rich heritage and the opportunities and also the struggles of working the land. Jeff and Cindy and their son J.C. are all actively involved in Siddoway Sheep Company and Juniper Mountain Elk Ranch. Cindy, and daughters; Billie, and Jodie and daughter-in-law, Braidyn also own Siddoway Wool Company that produces beautiful wool blankets from the sheep's wool.
We currently operate the ranch much the same as our forefathers. The sheep continue to winter on the big desert and migrate to high summer pastures from near Jackson, Wyoming south to Swan Valley, Idaho. The horses still pasture north of the St. Anthony sand dunes where we have added elk and bison on nearly 12,000 acres of our Juniper Mountain land. We use the same or similar equipment: sheep camps, canvas tents, paint sticks, lambing sheds, and even the old granny wagon. Our experience on the land has led to some changes in our management style. Having lived here for generations, we have learned some valuable lessons about managing our ranch to survive drought, predators, and severe winters, and to benefit rangelands, water and wildlife.